Hand over Heels
Hand over Heels is performed by:
Aidan Farragher
Amélie Gaulier
Rebecca Loyd-Jones
Tyler Rai
Anna Slate
Carlo Antonio Villanueva
Unfolding over the course of eight hours—the duration of a typical workday—Hand over Heels is a performance by artist Barbora Kleinhamplová that takes over Art in General's office space to reflect on the experience of work within institutional structures.

While scaling office furniture, performers recite excerpts from cover letters and psychosocial questionnaires relating to unpaid internships. Meanwhile, a giant pair of hands inflates and deflates under the performer-workers' supervision, simultaneously affirming and questioning our dominant labor systems today.

Hand over Heels stems from longterm research the artist has conducted on our contemporary relationship to labor and its uncertainties, and asks: what norms must we conform to, however unstable, in order to get by? What kind of work do we want to do? How do we measure and define our capacities?

Full information at: www.artingeneral.org/exhibitions/648

The performance is co-presented by Art in General and Jindrich Chalupecky Society in conjunction with the exhibition Danilo Correale: At Work's End, which imagines a future without work.

Barbora Kleinhamplová lives and works in Prague. She graduated from the Academy of Fine Arts, Prague and was the recipient of the 2015 Jindich Chalupecký Award. Recent solo exhibitions and performances include Mpeg Girl, Jeleni Gallery, Prague (2016); Meeting Expectations, 209, Brno; and Sleepers' Manifesto, Armaturka, Ústí nad Labem (both 2014). Recent group exhibitions include It Could Be a Community, KV Leipzig, Germany (2017), Gwangju Biennale, Gwangju, Ny Show #3, Ny Space, Manchester; Liturgie, Centre Tchèque, Paris; Telepathy or Esperanto, Futura, Prague; and Subversive Tactics, The Czech Center New York (all 2015). Barbora was a resident artist at MMCA Seoul, South Korea in 2015 and at Gasworks, London in 2016, and she is currently in residence at Residency Unlimited, New York.

Special Project Support kindly provided by Residency Unlimited, Denise Penizzotto, and Patrice Yourdon.
 
free your flocking clown
A quintet with the performers Claire Astruc, Alexis Steeve, Dages Juvelier Keates, Rain Saukas, Amélie Gaulier-Brody
"embodying insights from Ranciere, Agamben, and the fluffiest sheep on earth..."
Part of a open-call experiment curated by Wilson Duggan and Jackie Cantwel
The performance took place in the Christopher Stout Gallery during the exhibition "Installation of All American Clutter and The Farewell Party" from solo exhibition of Kelsey Shwetz "tbt", 2016.
"Transforming Identity"
A duo performed by Rain Saukas and Amélie Gaulier-Brody in collaboration with Alexis Steeve.
Part of a pop-up group show called "Transforming Identity" which will take place in a beautiful and historical location in the Old Carpet Mill Building in Yonkers.
Curated by Claudine Maidique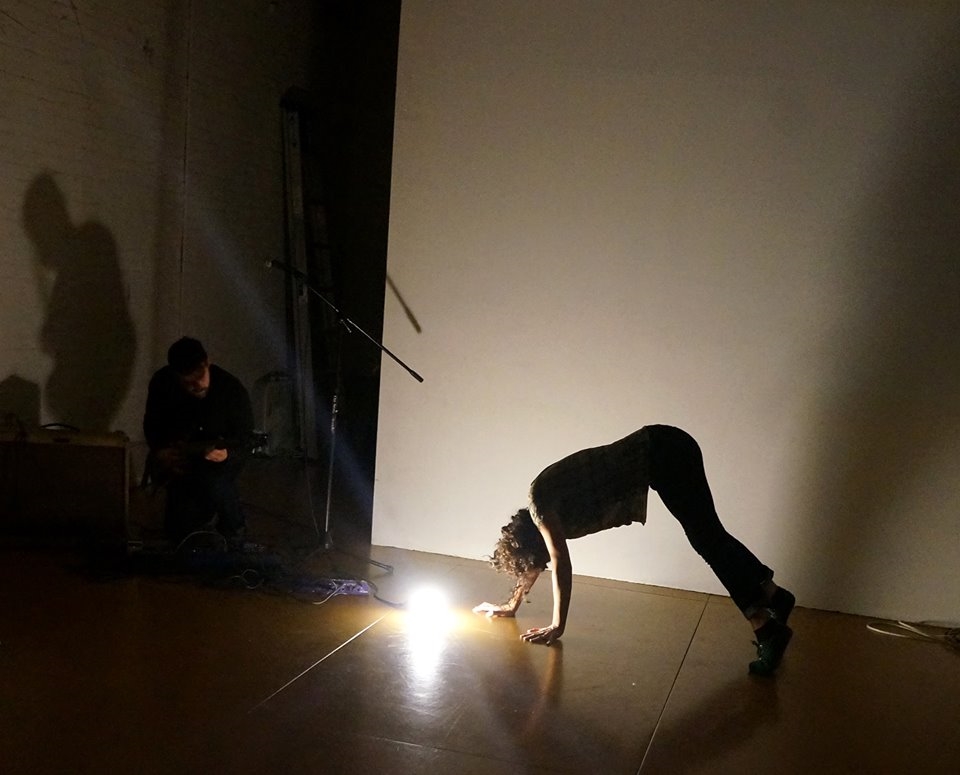 Till the unknown...
Performance improvisation at Salon with Mike Bennett, guitar and voice. Event curated by Rebecca Lloyd-Jones
JANUARY 2016
Brooklyn
Reversible Skirt - Forms of Repetition
Performed by Amélie Gaulier-Brody
Duration : 4hours
Curated by Lital Dotan & Eyal Perry
Glasshouse, Brooklyn.
NOVEMBER 2016

OUT OF SIGHT
Le Bureau des Compagnies with Marion Bizet
Dance & installation performance on a rooftop, Brooklyn.
JUNE 2015
Moshe Moshe
Performance in situ at Studio 26 Gallery, East Village, NYC.
Curated by Rebecca Lloyd-Jones
OCTOBER 2014
Am I An Image Moving Scenography
Scenography researches with Marion Bizet for the solo Am I An Image Moving, NYC.
MAY 2015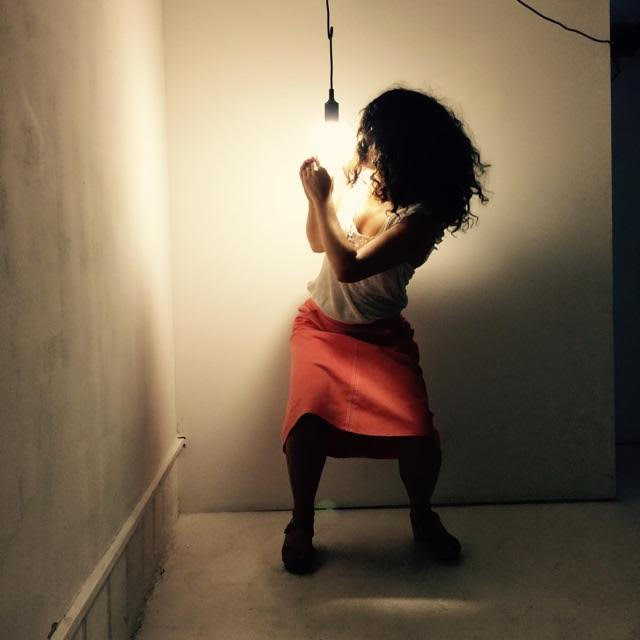 Reversible Skirt
Embody Sculpture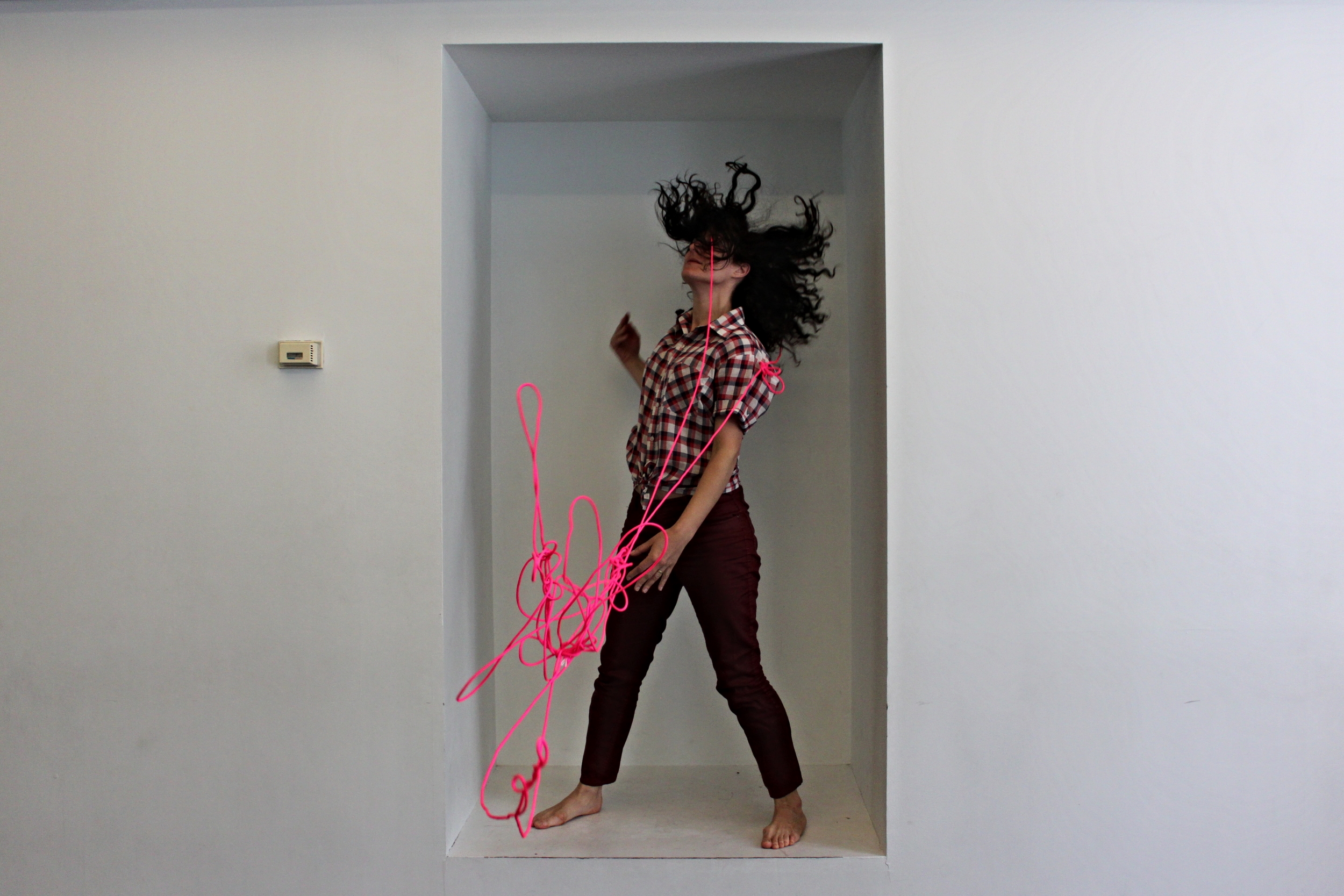 Spaghetti serie
Experiments with Marion Bizet and Le Bureau des Compagnies
Studio Gibney, NYC.
APRIL 2015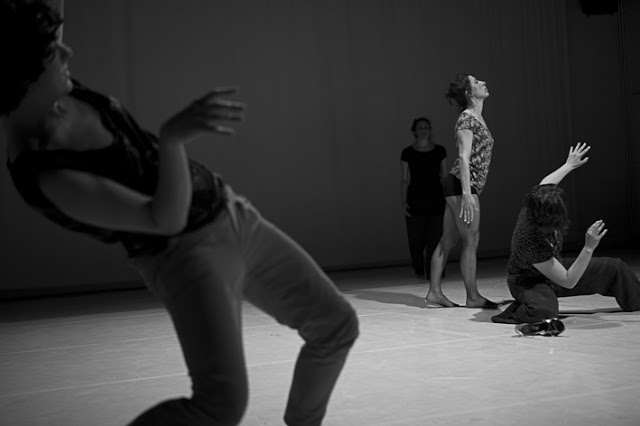 Les Moric(h)ettes
Performance in Paris at Micadanses, january 2013
PROJECTSPACE Atelier suisse de Bruxelles
OPEN CORNER II curated by Massimiliano Baldassarri (IT-CH)
Exhibition Marjorie Kapelusz (F), Mickael Lianza (CH).
Performance Sans Titre by TITANNE BREGENTZER (B), AMELIE GAULIER (F).
DECEMBER 2013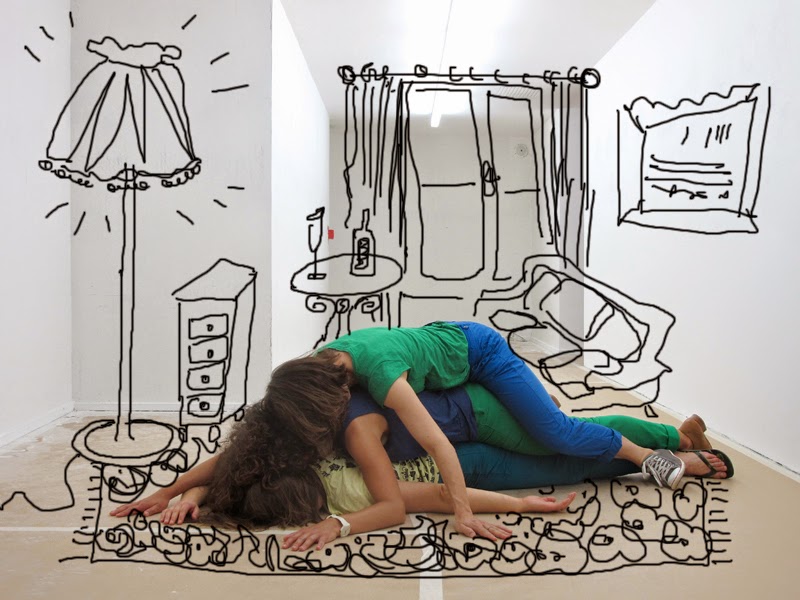 Les Moric(h)ettes
© Eve Petermann – Les Moric(h)ettes
Paris, 2013
Free your flocking facts: Post truth edition
HAM | Amélie Gaulier, Dages Juvelier Keates, Rain Saukas and Alexis Steeve
Part of the CPR Center for Performance Research Spring Movement in 2017, footage video by André Daughtry. One of our first showing of the ongoing process for Free your flocking facts. Costumes given by Eve Bailey Laroche Joubert.